Hello fellow readers!
We are now settled into our house and my middle child is using the potty now! This has kept us so busy that I haven't had much time to update my blog, let alone read. I am falling way behind on my Goodreads goal!
Here is what I have read over the last two months. A lot of these still need to be reviewed. 😦
Killing Adam 3/5
Dawn (ARC) 3/5
My Grandmother… 3/5
The Bird King (ARC) 4/5
A Gentleman in Moscow (Re-read) 5/5
Strange the Dreamer – AMAZING! This is my favorite book from the last few months. I'm scared to read the sequel, Muse of Nightmares, because I don't see how it could possibly live up to these expectations I now have. 5/5
Yes Please – Audiobook – needs to be reviewed. 3/5
A River in Darkness – Girly book club – needs to be reviewed – 4/5 – super scary (emotionally) about a man who escaped North Korea.
Oh Crap! Potty Training – My 3 year old is now (mostly) dropping his business in the potty. This book helped affirm what I already had heard from other people about potty training, but it emphasizes that each child is different and there's no 1 way to do it. I didn't like how she threw in all these other opinions about non-potty related things. 3/5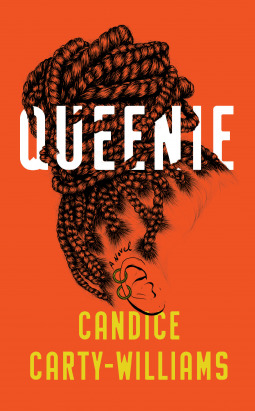 Queenie – Book of the Month – Need to Review – 3/5… It's really hard for me to support a character that self destructs so much. I didn't want to stop reading it, though.
On a personal note… My middle child turned 3 in March. He was very mad when we took off his pants to start potty training, and it took nearly two weeks but he's doing awesome now. He's been really interested in learning skills that will help him be independent, and he's also been "helping" me a whole bunch.
The oldest child will be 5 in two weeks. He can now spell and write his own name without help. I'm sure he'll figure out the whole "right to left" idea soon. He's been doing a lot of pretend play with Mr. 3, mostly centered around Paw Patrol but it's fun to see him being so creative and trying to solve all the emergencies that are constantly popping up.
This guy. Oh my goodness. He is really just the cutest. He gives amazing hugs to anyone that will take him out of his crib. He's almost always cheerful, waves hello and goodbye, plays peekaboo by trying to hide under a towel or blanket, and follows his brothers around constantly. Today he walked several steps only holding onto one of my hands.
In conclusion, life is beautiful!
My goal for April is to read 6 books and hopefully manage to talk about them!